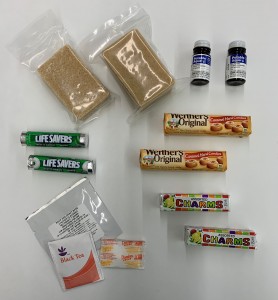 Rations, Food Bar & Glucose
We are an FDA registered Kit Packer / Relabeler and Food Processing Facility. We custom run small batchs of food rations and glucose kits. If you need a special Kcal, size or shape contact us.
We manufacture our products in the USA with the highest quality, name brand ingredients. All ration packs have a 5 year shelf life from date of assembly.
SP-43231 FOOD PACKET SURVIVAL NSN 8970-00-082-5665, MIL-F-43231, 4 BARS, SOUP, TEA & CANDY 2117 Kcal
SP-R2400 FOOD PACKET SURVIVAL NSN 8970-01-434-3192, 8970-01-547-7776 6 BARS 160.046/24/0, 2400 Kcal
SP-5565-3 FOOD PACKET SURVIVAL 3 BARS, SOUP, TEA & CANDY, 1617 Kcal
SP-5565-4 FOOD PACKET SURVIVAL 4 BARS, 2000 Kcal
SP-1440 30 TOFFEE PIECES 600 Kcal —— SP-1440-22 2200 TOFFEE PIECES 4400 Kcal
LIFE RAFT RATION 13A13004 20 BARS CANDY 12 GUM – ALT A-A-20331, MIL-F-2409, MIL-F-15381, MIL-F-16895
SP7166 WATER PURIFICATION TABLETS 50'S MIL-W-283, NSN 6850-00-985-7166, 6850-01-618-1533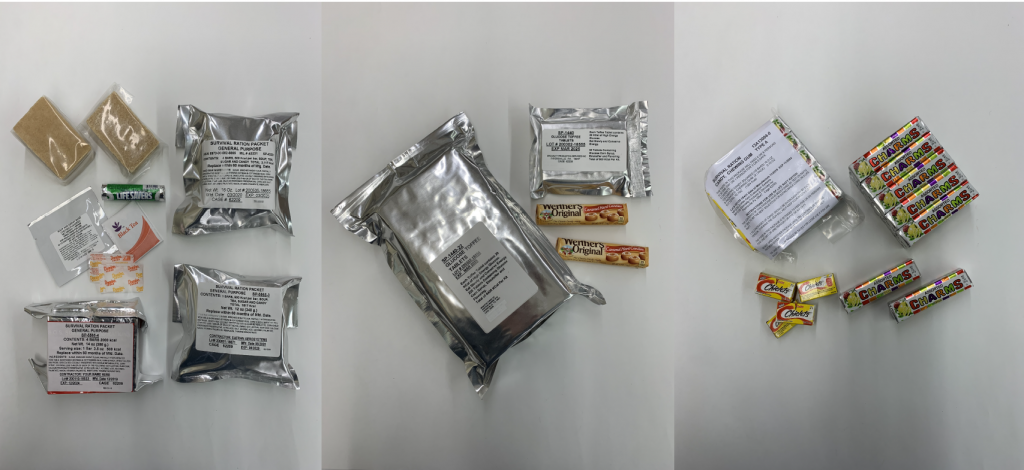 If you do not see the product(s) you require or if you have a question, please call us at 800-530-1392 or email: specprod@pil.net. The items listed on our website are just a small selection of products we carry. Contact us to learn more!